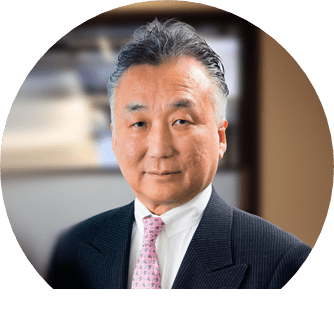 Takeshi Shinoda

| President & General Partner
President & General Partner
Takeshi Shinoda operates out of Japan and Singapore. Shinoda-san is the owner and CEO of an asset management, private equity, and wealth management firm for Asian clients. He has a rich background in the fields of banking and investment banking. His presence in Japan and Singapore will help portfolio companies penetrate and grow within Asian markets, which tend to be particularly challenging for foreign companies to enter.
Gideon Ben-Zvi

| Chairman of Investment Committee
Chairman of Investment Committee
Gideon Ben-Zvi, with decades of experience as an investor and as a serial entrepreneur, has founded and managed four start-ups — three of which made it through successful exits. Ben-Zvi is highly experienced in licensing technologies from academia and transforming them into successful initiatives within the external business world. Ben-Zvi currently serves as the CEO of Valens.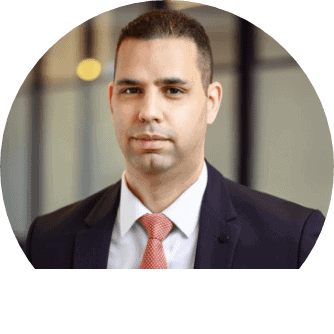 Moshe Sarfaty

| Managing Partner
Moshe Sarfaty holds a dual degree in Economics and International Studies from Yale University, where he served as the first-ever Israeli captain of the varsity squash team as well as the president of the Shabtai Society. He has accumulated years of experience in investment banking, trading, business valuation, and venture capital funding, and he is a lecturer at higher education institutions in Israel and abroad. Before joining Aristagora VC, Sarfaty co-founded a green river-logging start-up in Belize and served as a managing partner at Krypton VC, which focused on seed-stage technology investments. He began his career as an investment banker in the capital markets division at Bank of America and Merrill Lynch in New York City, where he conducted financial and market analyses for corporate clients, focusing on their investment-grade ratings, debt structure, and overall market performance. He now uses that skill set to mentor promising start-ups from around the world, supporting them from inception to initial revenue stage and helping them to attract later-stage funding.
Anat Tila Cherni

| Managing Partner
Tila Cherni has 10 years of experience in tech-related investments, capital markets, and investment banking. Prior to joining Aristagora VC, she was VP and head of the Asia Desk at Discount Capital Underwriting, a subsidiary of Discount Bank, one of the three leading corporate banks in Israel. Before that, she led the Asia Practice at one of Israel's leading law firms. Tila Cherni has extensive experience in advising Asian-based investors and leading investments and M&A transactions in the Israeli tech market. She also has broad familiarity in Asian capital markets, assisting growth-stage Israeli companies by tapping into these markets for funding and exposure to strategic partners. She is a veteran of the IDF 8200 Intelligence unit and holds a Bachelor of Laws (LLB) and a Bachelor of East Asian Studies (cum laude) from The Hebrew University of Jerusalem. She is also a graduate of Beijing Language and Culture University, where she majored in Chinese Studies.